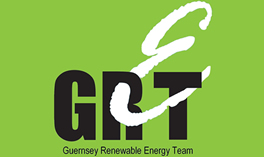 Documents & Reports
Below are the latest documents produced by or for RET, which can be downloaded. Additional earlier documents and reports can be found on the pages on the left hand menu.
In 2016 RET, working with Guernesy Electricity Ltd., appointed Xodus Group Ltd to undertake a detailed feasibility report into the potential for offshore wind in Guernsey's waters. The report can be viewed in full below:

Offshore-Wind-Feasibility-Report.pdf
RET have also produced a very highl level summary report of the feasibility study, which highlights the key findings and conclusions. RET reccomend reading the full report to ensure a full understanding of the work.

offshore feasibility high level summary.pdf
Research was undertaken by an MSc student at the University of Exeter reviewing wind resource assessment techniques in order to outline the best options for anoffshore wind development for The States of Guernsey.

Guernsey Offshore wind - A Data Acquisition Strategy


The final study of Bouke Wiersma's PhD was a quantitative questionnaire survey of almost 500 individuals across Guernsey, with a focus on obtaining a representative sample.:


Public acceptability of offshore wind and tidal energy in Guernsey - Study 3 report


A copy of the recently approved Renewable Energy (Guernsey) Ordinance can be found below:
Renewable_Energy_(Guernsey)_Ordinance__2015.pdf
RET strategy documents can be found on the About RET page of this site.