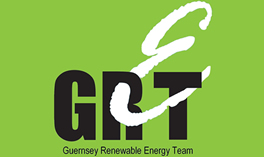 November 12th & 13th - University of Exeter Festival of Social Science: Visualising public engagement with marine renewable energies
Thursday 12 November, 2015
The University of Exeter are following up the public engagement PhD undertaken using Guernsey as a case study with an exhibition and seminar about sea-based renewable energy and its contribution to addressing climate change. This exhibition will take place on Thursday the 12th and Friday 13th November at The Poly in Falmouth.
The Guernsey Renewable Energy Team are very pleased to be to be a supporting party in this exhibition and will be in attendance over the course of the 2 days in Falmouth. The Exhibition is open to the public and will be accompanied by a Workshop on Friday 13th November. Attendance is free for both the exhibition and the workshop; however registration for the workshop is mandatory.
More information on the event is available from the Exeter University Exhibition Event Page and from the Workshop Eventbrite Page – where you can also register for the workshop.