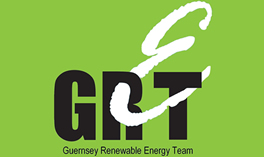 21/07/2016 - Working with Universities – Update
Thursday 21 July, 2016
RET have continued to work closely with Universities over the past year, with a number of student projects either underway or recently completed with the University of Exeter, Cranfield University, Plymouth University and the Ecole Polytechnique in Paris.
RET are keen to continue and further these links and are always keen to engage with students on projects relating to Guernsey. RET are already considering projects for the next academic year so please get in contact (
enquiries@guernseyrenewableenergy.com
) if you have an interest in undertaking a project with us.
For information on previous work with Universities please visit our "
Working with Universities
" page, where you can find previously completed projects, including the latest offshore wind project undertaken with University of Exeter Student Thomas Newitt.