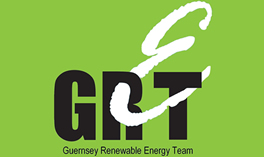 19/04/2016 - RET open Day at Beau Sejour
Tuesday 19 April, 2016
Commerce and Employment's (C&E) Renewable Energy Team (RET) will be at Beau Sejour on Tuesday 19
th
April. RET will be alongside the poster display which will be located by the main entrance, in front of the bar, between 10am and 3 pm, and then later from 5pm until around 6pm.
Accompanying RET will be Professor Devine-Wright from the University of Exeter who oversaw the PhD into public opinions of marine renewable energy in Guernsey.
RET hope that people will come to the display to find out more and to discuss their thoughts and expectations, and outline how they feel RET could continue to engage in the future.
The poster display is currently at Beau Sejour near the main entrance, and will remain there until the 19th April 2016.
Links to the display and handout can be found
here.