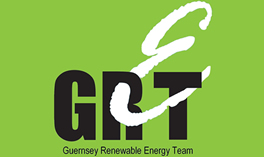 Guernsey
The Island of Guernsey is located in the English Channel, roughly 30 miles from the French coast and some 70 miles from the south coast of England. The Island has an area of approximately 24 square miles.

The Bailiwick of Guernsey includes a number of islands in addition to Guernsey - Alderney, Sark, Herm, Jethou, Brecqhou and Lihou.

Although Guernsey is geographically closer to the Normandy coast than the south coast of England, it is a dependency of the British Crown, but is independently governed by the States of Guernsey. The Lieutenant Governor is Her Majesty's personal representative and official channel of communication between the Crown and the UK Government and Bailiwick.

The population of Guernsey is approximately 62,000 and the Finance Sector is the largest contributor to the Island's Gross Domestic Product (GDP).

In 2008 the States of Guernsey decided to start looking into renewable energy in the waters around Guernsey. In committing to do so the shadow Guernsey Renewable Energy Commission was established by the Commerce & Employment Department to investigate the potential for, facilitate and consent the development of, macro renewable energy projects, particularly wave and tidal. In 2010 the shadow GREC was superseded by the Guernsey Renewable Energy Team (RET) – all still part of C&E.
A discussion group has been formed, the Guernsey Renewable Energy Forum (GREF), to engage with stakeholders. For more information on GREF, visit the GREF Pages on this site.
The islands in the Bailiwick all produce their own electricity, with Guernsey Electricity being the sole supplier of electricity in Guernsey (www.electricity.gg). Electricity in Guernsey is sourced either through an electricity cable connected to France via Jersey or by on island oil powered generators.
Currently Guernsey Electricity is tasked by the Channel Islands Competition and Regulatory Authorities (CICRA) to source the cheapest electricity (the so called "merit order") so the amounts of electricity drawn through the cable vary depending on costs. The most up to date figures for electricity use and generation in Guernsey can be found on the Guernsey Electricity website, along with their annual report.
Guernsey is looking at renewable energy to increase the security of supply to the island, the islands energy independence as well as to look at ways of reducing the islands carbon footprint. As the Island is in the channel with the west coast facing the Atlantic and other islands in close proximity, Guernsey is well placed to utilise offshore renewable energy. Also because of Guernsey's proximity to France and the electricity cable connection, Guernsey is well placed to export any surplus electricity to the continent should this be considered desirable in the future.