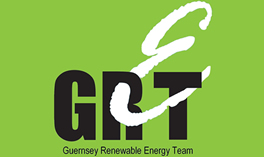 01/08/2016 - Congratulations to Bouke Wiersma on completion of his Public Engagement PhD in Guernsey
Monday 1 August, 2016
Bouke Wiersma has completed his PhD into public opinions towards renewable energy in Guernsey. He used Guernsey as an example of island territories and Guernsey's renewable energy team has been working closely with him since the start of his PhD 3 and a half years ago.
The study was broken down into 3 data gathering studies, the results of which are available from our documents page, using a variety of traditional and novel sampling methods. The work has been and will continue to be used to inform RET's strategy going forward.
Bouke successfully defended his viva in February and has now completed the write up of his thesis. Bouke will be sending copies of the thesis to the people who have been both directly involved in the research (participants) and those who have been of significant help to the thesis more generally. The Thesis is also available to download from the University of Exeter website via the following link - https://ore.exeter.ac.uk/repository/handle/10871/21565.
RET would like to thank Bouke for the work he has done and working so closely with us to get the best research for Guernsey as well as for his PhD. Also many thanks to his PhD supervisor Professor Patrick Devine-Wright who has been very willing to provide his time and expertise as part of the PhD.
Many congratulations again to Bouke for the completion of his PhD, and for all the hard work he has put in.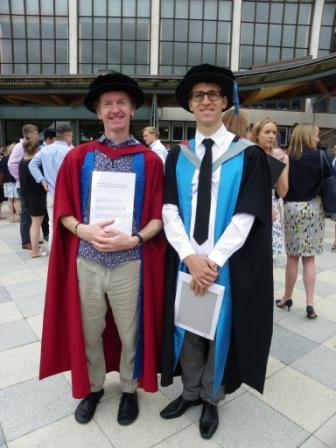 Bouke's Graduation - Professor Patrick Devine-Wright and Bouke Wiersma