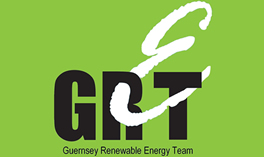 28/01/2015 - Public Engagement PhD - Guernsey Opinion Survey: Renewable Energy
Wednesday 28 January, 2015
University of Exeter PhD student Bouke Wiersma is undertaking research into public opinions in Guernsey on marine renewable energy and is about to undertake his third and final study. This will take the form of a questionnaire that should take around 20 minutes to fill in and will ask questions about Guernsey and renewable energy.
The questionnaire will be distributed through a stratified sampling technique throughout the island to around 1000 households utilising a drop and collect methodology - whereby a survey will be left with a householder and then collected once it is complete. It is planned that this will allow a random sample of the population, while also ensuring that relevant demographics such as age, wealth and gender (among others) are represented.
The questionnaires will be delivered in early on the weekend of the 31st January and collected the following day. There will be around 1000 surveys distributed and it is hoped we will receive in the region of 700 completed surveys for analysis.
The aim of this study is to understand in greater detail people's views on renewables and what affects these. It is important that the sample is diverse and will therefore cover people both with and without a strong opinion on renewables; as such we are not seeking people to come forward to help, as this may only attract people with specific views.
The Guernsey Renewable Energy Team has been working with the University of Exeter and Bouke on this project for the last 3 years and it will provide statistically significant information that is fully representative of the Guernsey population, and will allow the States of Guernsey to undertake informed decision making.
It is hoped that as many of these forms will be completed as possible, as this will let people have a chance to have their views about renewables heard.
The results will be published on the Guernsey renewable energy website once they have been analysed, and will also be published as part of Bouke's PhD thesis.
For any further enquiries please contact Peter Barnes on 01481 234567, or the Renewable Energy Team through enquiries@guernseyrenewableenergy.com.