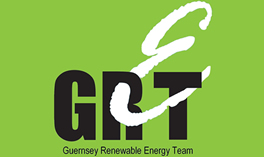 Wave and Tidal Pre-feasibility Technical Report
Prior to undertaking the wave and tidal REA, the RET commissioned Pre-feasibility Technical Report in 2009. This was undertaken by Halcrow Group Ltd, with contribution from RET.
The report provides a brief study into the islands of Guernsey, Herm and Sark with regard to their potential for development of marine renewable energy (wave, tidal stream and tidal range). The report covers the main technical criteria for early assessment of site suitability including preparation, equipment and logistics. A rough order cost for two alternative schemes is also included.
The study had the following primary objectives:
To provide technical inputs to the States of Guernsey Marine Renewable Energy project;


To provide background information of a clear and unbiased nature to environmental specialists to aid them in completing relevant sections of the Regional Environmental Assessment, (REA);


To suggest development scenarios for further detailed assessment;


To provide rough order cost estimates of a typical development project covering capital and revenue costs, for future use in more detailed financial modelling.
The report investigated 8 areas including the potential resources available for the generating methods, the logistics of port use and development for marine energy, grid connections and economics. The conclusions of the Pre-feasibility Report provided the basis for the Regional Environmental Assessment Scoping Report, the outlining document for the full REA.
The Pre-feasibility report is available to download here, and the REA is available to download here.